I've worked freelance for the last eighteen months, meaning that opportunities to leave the house were few and far between. Now that I have to vaguely resemble a civilised member of society and leave the house at 7am every morning, I'm struggling. I don't have the money for my dream work wardrobe and have just been stocking up on H&M basics, but if I did it would look something like this: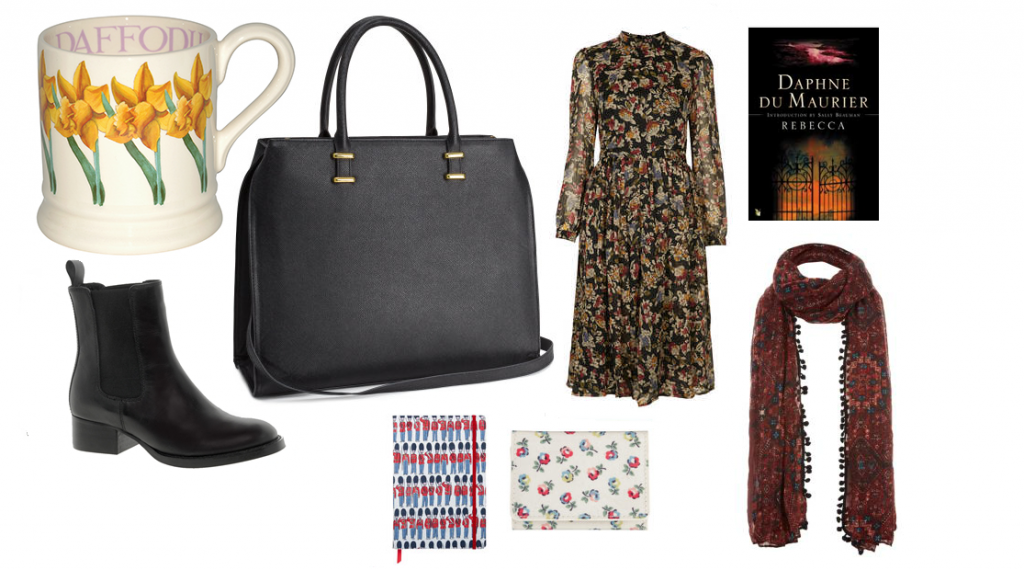 In my eyes, a good coffee mug is more essential to working life than smart shoes and a handbag. Lord knows I have enough at home anyway, but
this one has daffodils on it
and I'm a St David's Day baby. I think that's a good enough reason to buy it.
I bought
this handbag
for my mum at Christmas. Would it be really awful of me to go back and get it for myself? It's HUGE meaning I can take more for lunch, and is also perfectly sized for 'accidentally' bashing encroachers on the train.
This dress
was the reason I went to Liverpool to pick up my work clothes - the Topshop website promised that the Liverpool store had a size 12 in stock. It lied and there were only 6s and 8s in stock, so to cheer myself up I bought a £42 smock instead. I should probably take that back because I get pangs of guilt every time I see it looking smugly back at me from my wardrobe.
I now have an hour long commute to work each way so a good book is essential.
This one
has been on my reading list for a while.
A scarf
to hide my 7am face away on particularly bad mornings.
I don't have any smart yet sensible shoes at the moment, and any excuse for me to buy another pair of
chelsea boots
will be welcomed with open arms.